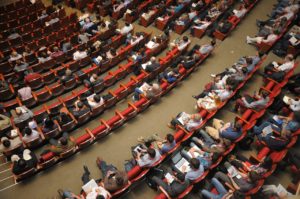 The 20th Annual Arctic Oil & Gas Symposium takes place March 18-19, 2020 in Calgary, Alberta at the Hotel Arts.
The event attracts exhibitors from numerous Canadian government agencies as well as other government reps and businesses from around the world.
From the conference website:
Building on a legacy of 20 successful years, this anticipated event brings together political leaders and senior decision makers from government and Northern communities, as well as executives from the resource industry for candid discussions on the future of oil and gas development in Canada's north.
Please visit the official conference website for more information.