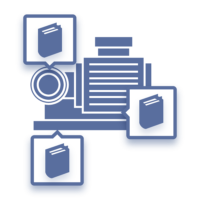 The typical pump order generally has fewer overall tags than instrumentation/valve orders, but the documentation required per tag increases significantly. Engineering and Quality Departments are heavily involved in the process, and expediting documents (from suppliers, and internally) becomes a core function of document control. Standard lists of documents generally exist, and internal document codes get mapped to customer codes.
Packages of material certificates are pulled together by quality departments, generally through a manual process for each pump. Pull heats from routers, create table of contents, and pull certificates from a data store. For each pump/component.
With many projects on the go, all in various stages of completion, it is important to have a keen eye on ship dates, and the state of document completion. Mistakes cause delays.
How does DocBoss help?
Check out our detailed Pumps page to learn much, much more about how DocBoss helps manufacturers and reps of pumps (and compressors).