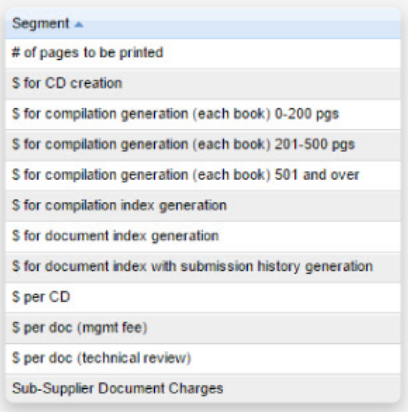 Suppliers often roll the costs for document control into the overall project cost. While this is suitable for large custom equipment – the costs for document control quickly become unsupportable for high volume, smaller equipment.
The DocBoss quote module allows users to make use of the docboss structure to define the document requirements, and provide a clear, easy to read, quote for document services.
Generally provided as an appendix to the equipment quote – it makes your document quotes consistent, and gives your customers a detailed breakout of the work they are receiving.
Lastly it helps define the price structure at the quote stage, so variations can be negotiated as the project grows in scope.