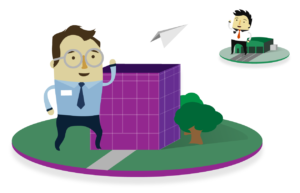 Document version control – managing and locating the most recent version of a particular document – is something that document controllers often struggle with especially if they use a manual, non document control-specific application.
If you use Microsoft Excel or some other non-document control specific app, tracking revisions of documents, figuring out what document is the most recent and even understanding who made the change(s) can be very difficult if not impossible.
At any given time, how difficult is it for you to determine which particular version of a document is the most recent?
Can you tell which of your colleagues made the most recent changes to a document?
Can you go back in time and review an old version of a document or revert back to it if necessary?
For document controllers, document version control is critically important but your current document control processes/system may not make it easy to achieve.
DocBoss makes document version control simple.
With DocBoss you can track individual document history and revert to previous versions when necessary. And you decide who has access to make changes to each project.
And DocBoss also helps you monitor key performance indicators (KPIs) so you can see how effective your document control practices are,
How many documents have you submitted this month?
What is the average turnaround time for your team?
Which users are the most up to date?
DocBoss helps you keep track of project-specific data in addition to user-specific data and KPIs. You'll always know which of your projects are falling behind so you can take corrective action.
If document version control is something that you struggle with, DocBoss can help.
Contact us to set up a free online demo and do a free trial afterwards to see for yourself.