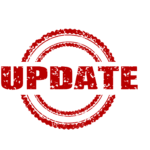 We're happy to announce the newest DocBoss release hitting your system over the next two weeks. This release focuses on change orders, transmittals and search.
Key items in this release:
Managing the effect of change orders on auto-generated registers
Auto-numbering of outbound transmittals
Change the stage list independently for any register.
Search for documents via global search using tags, numbers, etc.
One very cool piece missed which this window (but will appear in July), is our new project dashboard. The dashboard provides cards for each project, with nice summaries of the document progress. Thanks to those users who were able to provide their feedback! More on that in a few weeks.
To see the full June release notes, click here.
If you missed the goodies in our February release, we added a number of new features related to due dates, outstanding actions, and project setup. You can view those notes here.
Happy Controlling,
Brad Bowyer
docboss.com