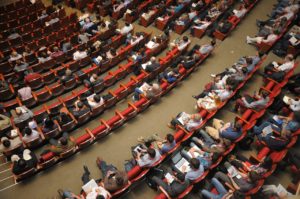 The Pressure Vessels & Piping Conference takes place at the Hyatt Regency in San Antonio, Texas from July 14-19, 2019.
The Conference takes place during this time with an Exhibition also taking place from July 15-17, 2019.
From the official website:
The ASME 2019 PVP Conference promises to be the outstanding international technical forum for participants to further their knowledge-base by being exposed to diverse topics, and exchange opinions and ideas both from industry and academia in a variety of topics related to Pressure Vessel and Piping technologies for the Power and Process Industries. The PVP Conference is a great place to exchange ideas and to meet colleagues as we all work to create and advance Pressure Vessels and Piping technologies for our global community of practice. The PVP Conference is a recognized forum for fruitful exchange of ideas with participants from over 40 countries in Europe, Africa, the Middle East, Asia, the Americas, and the Oceania islands.
To read more about the conference and exhibition, please visit the official website.