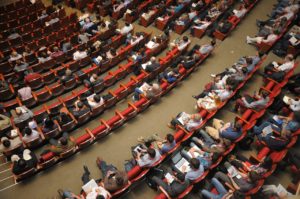 The 20th Pumps and Valves Asia 2019 conference takes place from June 5-8, 2019 in Bangkok, Thailand.
The show focuses on the pump, valve, pipe and fitting hardware sectors and attracts a wide variety of visitors from industries like oil and gas, electronics, plastics, agriculture and printing among others.
From the show website:
Exhibitors include manufacturers of Liquid & Chemical Pumps, Fire & Sewage Pumps, Sludge, Vacuum and Water pumps along with a wide variety of Fluid Metering Equipment. A full range of Valves and Pipes plus a complete display of relevant Fitting Hardware that includes everything from Expansion Joints to Pressure Regulators will be on display. An ideal place to talk shop, meet new customers and do business at a highly specialized event.
Visit the official conference website for more information.