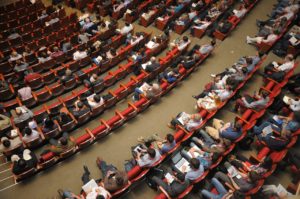 PUMPS & VALVES Dortmund 2020 takes place at the Messe Dortmund conference center in Germany from February 12-13, 2020. Last year's event in 2019 drew 2,894 visitors and 68 exhibitors.
The show is very German-centric in terms of visitors and exhibitors so if you're looking at breaking into the German pumps and valves market, this might be a show you should consider attending.
You can view a full fact sheet (in German) for the 2019 show by clicking here.
You can view more information regarding the 2020 show by clicking here.