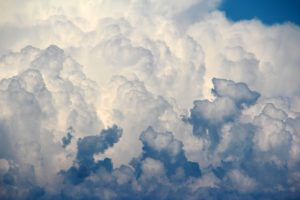 In 2017 how will your business view technology particularly as it pertains to cloud computing?
We spoke about cloud trends earlier in the year that were expected to continue in 2016. In early 2016, RightScale published its fifth annual State of the Cloud Survey with some interesting results. In particular, it states that a
Lack of resources/expertise is now the #1 cloud challenge (cited by 32 percent), supplanting security (cited by 29 percent). Even the most security conscious respondents — enterprise central IT teams and security pros — no longer see security as the #1 challenge.
The report also showed that 95% of respondents use cloud apps. 18% use the public cloud only, 6% use a private cloud only, and 71% use a hybrid. Expect these numbers to increase as time goes on and more people consider cloud computing for their business.
So while many firms still regard security as a concern, the lack of cloud resources and expertise is now the issue that concerns them the most. In 2015, lack of resources/expertise was cited by 27% of respondents as being important so it appears to be a concern that is growing.
With an application like DocBoss, there is no need to worry about the "complexity of building a private cloud" – which incidentally is a concern of 24% of respondents – since there is nothing to build. DocBoss is a hosted application so we take care of this work for you.
Compliance is the third cloud challenge tracking at 26%. For DocBoss users, compliance is really not an issue. You just need to use DocBoss. It provides the structure for you and your colleagues to follow so deviating outside the lines really isn't something you need to deal with.
Want to learn more about how our cloud app DocBoss can help you specifically with your vendor documentation? Drop us a line and we can speak in more detail regarding your specific situation and how 2017 can be the year you take the pain out of document control.