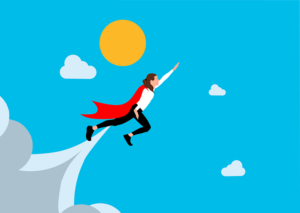 Document controllers have a number of applications they can potentially use for document control. Most however aren't doc control specific and weren't designed with their needs in mind.
Plus, they often have difficult getting their superiors to understand the value of using an actual document control application for this important work.
When speaking with document controllers, they typically mention that they currently use one of several apps to handle their document control work with various levels of success, namely:
Microsoft Excel
AutoDesk Vault
Sharepoint
QDMS
Most of these apps are non-document control specific while others might have some document control functionality.
Let's take a closer look at each below. Then we'll discuss how DocBoss was actually designed with you, the document controller, in mind.
Microsoft Excel is a spreadsheet application that is clearly non-document control specific and requires you to manually update files using publicly accessed folders with no submittal or other document-control specific functionality.
Autodesk Vault is a data management tool that helps design teams track work in progress and maintain version control in multi-user environments. Autodesk focuses on managing design assets and the relationships between design assets i.e. CAD data management. They don't get into submittals, workflows to the extent that DocBoss does. Vault is a client server application with a SQL database and Autodesk Data Management Server (ADMS) applications installed on a Windows-based server
Sharepoint is a web application associated with Intranet, content management and document management that organizations use to create websites and to store, organize, share, and access information between different staff members from almost any device. Users can work with others on the same document at the same time so the focus of Sharepoint is really about collaboration and sharing of information not on document control and submission. Sharepoint is an application that Microsoft has closely integrated with its MS Office suite with an Office-like interface.
QDMS is a PC and LAN-based document control application for engineering and construction firms. The software is installed on your company server so up front sunk costs can be higher since the software is purchased outright, it is maintained by your IT staff, and upgrades must be purchased as they are released.
DocBoss is an application that was designed specifically for project document control. DocBoss helps you meet customer specifications for managing and submitting documentation to engineering firms and other use user organizations. The document control function requires activities that document management systems normally don't provide such as merging of two of more previously and independently released documents or updates to them. In a nutshell, DocBoss helps process equipment suppliers take away the pain of document control.
Rather than discussing all the things that these other apps don't do, here's a list of some of the things that DocBoss does do to help document controllers make their lives easier. You can compare this to what you require in your day-to-day document control work and see how DocBoss stacks up to your current processes.
DocBoss:
automatically generates and maintains the project document register from the bill of material (BOM) data.
uses customer document codes and statuses.
stores BOM level tags for use on coversheets, indexes and transmittals.
names every outgoing file according to engineering company specifications.
supports 4 distinct numbers per register:
sub-supplier
users (internal)
engineering company
end user
gives you the option to Auto-number all registers using engineering-company supplied format (you can auto-number engineering company number and user number separately if desired.)
enables users to choose a custom cover page template to be applied to every outgoing document.
enables users to create transmittals by uploading a custom template for every project (both in PDF and XLS)
automatically compiles custom record books and compilations at the end of projects to your customer's specifications.
provides workflow functionality, routing documents to users for review/approval.