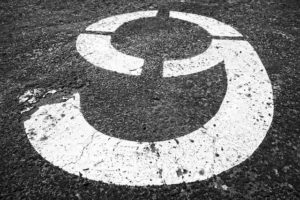 DocBoss was designed by people who know your business. We understand what pain points document controllers face each day and we built DocBoss to solve each of them.
Here are 9 reasons why DocBoss might make sense for you.
(Keep reading till the end as we offer a free 15 minute phone call to help you decide if DocBoss makes sense for you)
Niche problem, niche solution
DocBoss was built by your industry peers – we know how rigid the rules can be for submitting vendor documentation to engineering companies (and the rejection that comes with it). We guarantee you'll smile during our online demo, which we're happy to offer free of charge and tailored to your business, if you like!
Equipment tags are baked into DocBoss
Do you tag your products? Every document is linked to one or more pieces of equipment. Providing tags to document information (on cover sheets, indexes or stand-alone reports) is part of our core functionality.
Manage all your projects in one single place
DocBoss helps you manage, monitor and control multiple submissions to multiple EPCs from a single point. Track the progress of all documents in progress, those that have stalled, and submissions made.
Stop worrying about holdbacks
DocBoss helps you complete projects immediately after shipment. Get your final 10% holdback asap, so it doesn't disappear. Send submittals with confidence that they will be accepted the first time.
Be free of spreadsheets
Define, track, and monitor projects in the cloud. Don't be afraid that co-workers will wreck your spreadsheet!
Be easy to buy from
Accept any EPC submission format or change with a smile. One of the most popular aspects of DocBoss is its ability to customize your output in whichever way your EPC customer wants.
Be in control
Monitor the status of any document or submission. You can keep of every document in the process at all times. You'll never wonder again if you're waiting for a document to be returned by your customer or if they're waiting on you.
Be more productive
Escape 'cover page' hell. DocBoss does the clerical stuff, while you focus on collecting and expediting. DocBoss automates processes that document controllers often have to do manually. And if you happen to use cover pages, DocBoss can customize them as your customer requires, right down to the font type!
No upfront investment
DocBoss is a monthly subscription software as a service (SaaS). You pay as you go with no large investment up front. Plus we include all updates at no extra charge. When we make changes and add new functionality to DocBoss, all customers get access to it right away.
And that's just for starters!
Want to learn more?
Drop us a line and tell us your document control concerns and we'll show you how DocBoss can help.
Alternatively, you can book a free 15 minute call to discuss your needs and we can discover together if DocBoss makes sense for you.