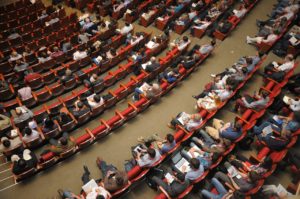 ACTUATOR 2018 takes place next week, June 25-27, 2018 in Bremen, Germany.
From the official conference website:
For almost 30 years Bremen has been the city of actuators. The International Conference on New Actuators, ACTUATOR, was established in the Free Hanseatic City of Bremen, Germany, in 1988. Ever since it has been attracting multitudes of leading experts, suppliers and users in the field of new actuators and low-power electromagnetic drives from all over the world.

With about 400 participants (50 % from industry) and 200 conference contributions ACTUATOR became the major event in the field of miniaturised drives. Every two years it offers an open minded forum for new visions and innovative products based on smart materials. Quite a number of ideas presented here have been successfully established on the market.
Visit the official conference website for more details.