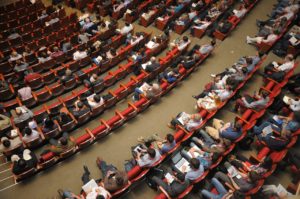 The biannual Chillventa conference will next take place in Nuremberg, Germany from October 12-15, 2020 at the  Exhibition Centre Nuremberg.
From the conference and exhibition website:
Energy efficiency and sustainability remain the driving forces behind the development of new products and systems for refrigeration, ac & ventilation and heat pumps. What future developments in heat pump efficiency are in the pipeline? What's happening in the market for environment-friendly refrigerants? What do modern integrated c&i concepts look like? How will the individual trades be connected in the future? With their spectrum of products and services for refrigeration, air conditioning, heat pumps, industrial refrigeration and commercial refrigeration, the industry's top players provide answers to tomorrow's questions today.
The 2018 event attracted 1,019 exhibitors and 35,490 visitors.
Visit their website for more information on the 2020 event.