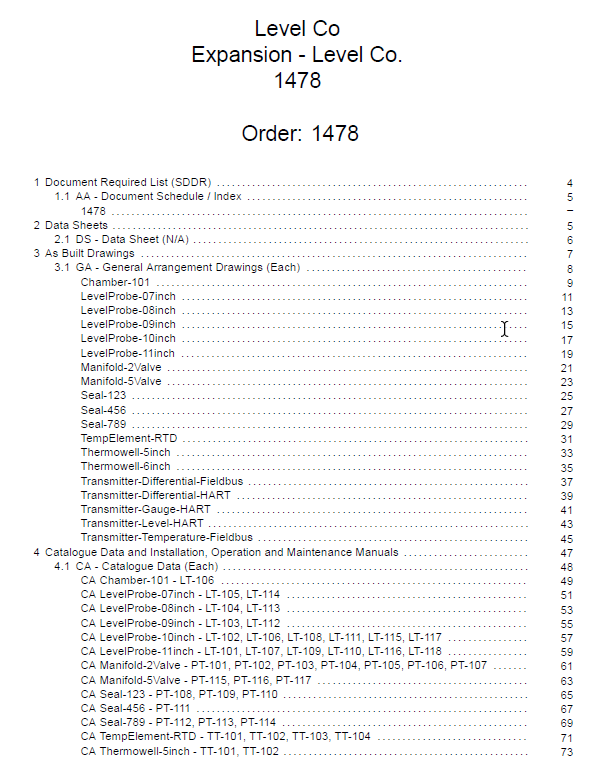 Do you provide custom data books to customers at the end of projects?
For many suppliers of process equipment it's a time-consuming job and one they don't look forward to at any time.
There are a number of benefits to providing data books to your customers at the end of projects built by you, if you have the right tool to do so.
Here are 3 reasons to build your own data books:
Time Savings – The majority of vendor documentation needs to be reviewed and approved by your Engineering team then returned to the vendor to be assembled in the data book. When the data books are submitted, they need to be re-reviewed by an engineer to ensure all required and latest approved documentation is included.

By having your vendor provide ALL required documentation and creating your own data books, documentation only needs to be reviewed/approved the one time by your engineering team.

DocBoss will compile all the latest, approved documentation into the data book for you – and because we only use the latest approved document uploaded into DocBoss – there is no need for another engineering review.

Cost Saving – Most suppliers charge a minimum of $250 per data book. As a conservative example basing it on one data book per PO (typically multiple books are required depending on type of equipment), your project has 40 PO's x $250 = $10,000 savings by building your own data books using DocBoss.

Avoid Formatting Issues – Many vendors do not have the tools to build data books easily while meeting the formatting requirements set out by you or your customer. Building the data books in DocBoss ensures the formatting requirements are fully met, without having to reject books that do not meet the formatting requirements.
All of these can help make your customers happier, avoid holdbacks and get you paid quicker. Plus it'll also free up your staff to spend less time on documentation.