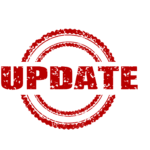 While the days grow shorter here in Calgary, the newest round of DocBoss functionality steps out of the shadows. We've spent most of the last few months on submittal and permission functions.
You can now add supporting/uncontrolled documents to outbound submittals and designate registers for recurring submission (like indexes and project reports). We also now allow the user role to upload and manage their own templates (not just admins), but assigning an owner to each template.
Other goodies include the ability to:
View / search tags lists in the attach pop up
Create multi page cover sheets in excel
Use autonumbering for manual registers.
To see the full release notes, click here. The newbies will arrive in your system over the next 2 weeks!
Also – if you missed the goodies in our November release, it included a whole bunch of stuff about templates. Conditional formatting, formula support, data capture, email notifications etc. Those notes are available here.
Happy Controlling,
Brad Bowyer
docboss.com