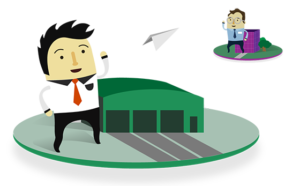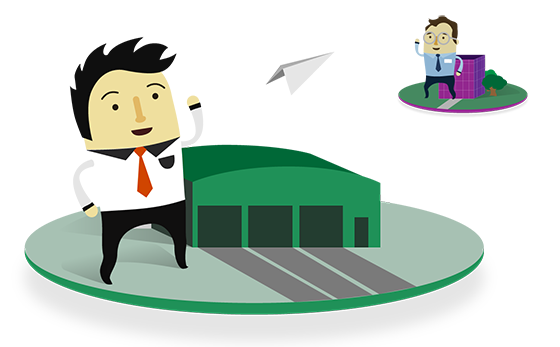 One of the best features of DocBoss is how it adds structure to document control. In a nutshell, DocBoss helps you define, submit, track and complete your projects with ease while dealing with whatever your customers throw at you.
Let's look at these four aspects of DocBoss in more detail to shed light on how we can help you with each.
Define
Know the scope of the deliverables before you even get started. Defining the document index at the start of a project helps both you and your customer but it can be time-consuming especially if it changes and needs to be updated.
No problem.
DocBoss automatically updates your document index as the equipment list changes. With DocBoss, you load your Vendor Document Requirements (VDR) list at the beginning of the project and it builds your document index for you. With smaller or less formal projects where no VDR is provided, you can define project requirements yourself.
Submit
As customers become more stringent with regards to their requirements and their individual customized needs, documentation becomes harder to produce and more time-consuming. DocBoss will help. Whether it's attaching custom cover pages on each outgoing document or adding custom headers and footers to every page of every document.
If you work with templates, you can either use DocBoss-supplied template or ones that are provided by your customer. You can then track submissions and ensure delivery with email notifications sent directly to your customers. Customers click on a link and download the documents while DocBoss keeps track of who downloaded the documents and when.
Track
Tracking project status, learning about the the status of specific documents and discovering when a document(s) is missing. Traditional document control applications typically don't offer much in the way of project tracking so you're left to your own devices to keep track of all projects you have on the go.
Not with DocBoss.
The project dashboard enables you to view all project statuses including current locations and due dates, assign documents to your team for review and helps you track down missing documents. You can also define a full workflow for each document code.
Do you receive documents from sub-vendors? DocBoss can help with that too. Instead of receiving everything by email, let your vendors upload their documents directly into DocBoss. They drag each document to the waiting register, track what's missing, report on timelines, and push submittals to you directly inside your DocBoss instance.
Complete
If holdbacks are an issue for you, DocBoss will help to wrap your projects up sooner so you can get paid quicker. DocBoss completes your custom databooks with a few clicks of your mouse to meet each customers' specific requirements. Bookmarks, hyperlinks, specific codes included/excluded, indexes, section covers, tag lists, with/ without cover sheets. You can configure them whichever way your customer desires. You can even produce a databook for each major tag if required.
Feel free to contact us and request a free online demo.