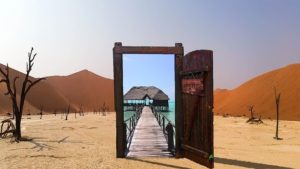 One of the more frustrating – and important – aspects of document control is controlling who has access to the work and who can make changes.
This is especially true when you have multiple people working on a project, revising documents, adding new documents and you need to be able to properly keep track of who is making the changes, approving the documents, etc at any given time. It's often the lack of structure that causes document control work to become more difficult than it has to be.
As we spoke about last week, control of documents is a centerpiece of the ISO 9001:2015 standard and whether you're working towards this standard or not, controlling who can perform various document control tasks is something you must have the ability to do.
This is difficult if not impossible when you use an application like Microsoft Excel for your document control work since Excel was not specifically designed as a document control application and isn't an application that is conducive to sharing and collaborating with others when accountability and tracking is required.
DocBoss offers four levels of users to help you properly manage the control of documents so that you always know who is making what changes, and when. And if you don't want people making any changes, you can give them access that only enables them to review or view documents.
In that regard, here are the user levels offered by DocBoss. Depending on your needs, you can have as many of each as is necessary:
View Only User
– Gives you access to all reports, documents, etc.
– You can download documents/reports.
– Typically for managers and supervisors.
Review Only User
– All View Only plus
– ​You can upload documents, and participate in review routing/approvals (be assigned documents).
– Typically for engineers/drafters/project managers.
Full User
– All Review Only plus
– You can c​reate transmittals, setup/edit projects.
– Typically for document control / inside sales / project managers (if they transmit documents).
Admin User
– All Full User plus
– You can a​dd new users, upload templates, define system settings/project defaults.
– Typically for the DocBoss system lead.
You can always add new DocBoss users as required. And remember, all DocBoss users are named so that you always have a record of who made changes to documentation and when, just as we discussed last week in the How secure is your documentation post.
Check out another article we've written on the topic of managing permissions called Managing Permissions Inside DocBoss.