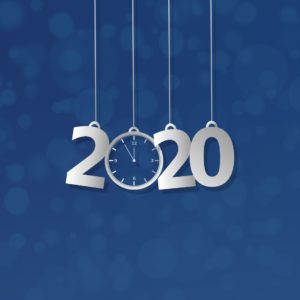 As the new year begins, perhaps you've started thinking about what you can do better in 2020.
Over the years, we've learned a number of things about document control and the processes companies use to deal with it.
A lack of empowerment at the document control function often leads to frustration in the supplier community. Further, once a working relationship is established, the high turnover within the EPC document control function forces suppliers to revisit every hard won concession agreed by their previous contact.
EPCs don't choose suppliers based on document management skills. It would seem that although document control is an important factor in the execution of a successful project, a supplier is rarely evaluated on this skill during the selection process.
In fact, our document control survey (download here at no charge) found that only 21% of EPC respondents listed supplier document management skills as a criterion when evaluating potential suppliers.
Although high quality document control is a basic expectation of EPCs, very little time is spent during supplier selection and project kickoff to set up the project's document control scope for success. This leads to more time spent during the course of the project managing documents, costing additional time and money on both sides.
Only one in four suppliers reported that most of their documents are approved upon first submission. The same proportion felt that their document submissions are never approved the first time. Obviously some EPCs are very good at giving clear document requirements, and some give very poor, unclear, or unrealistic ones.
The single most important factor to EPC respondents is accuracy and format. More than 80% of EPC survey respondents stated that data validation and correct formatting are the most important factors for successful supplier document management. Suppliers often have no document control system or clearly defined protocols.
To compensate and to ensure the EPC provider and the end users get the data they require, EPC teams force structure on their suppliers by providing very specific instructions, strictly managing document compliance, manually loading documents into their own system, and then using holdbacks at the end of projects to ensure they get the documentation they require before paying in full.
We've also learned that fewer than 20% of suppliers reported having dedicated document control resources, often relying on project managers or support staff to do the work as required.
And to manage data and documents, 75% of EPC respondents use an Electronic Document Management System (EDMS). However, only 2% of suppliers currently have an EDMS in place. Instead, they create and manage their documents using spreadsheets and PDF tools, leading to errors and rework.
How much of this reminds you of how you currently manage document control?
What can you do to handle things better?
If you haven't already done so, download our free survey entitled Supplier vs EPC Why is Vendor Documentation so Painful? and learn about the major issues that other process equipment suppliers.
Free free to check out docboss.com to learn more and if this piques your interest, contact us to set up a free online demo so we can show you how DocBoss brings peace to document control.