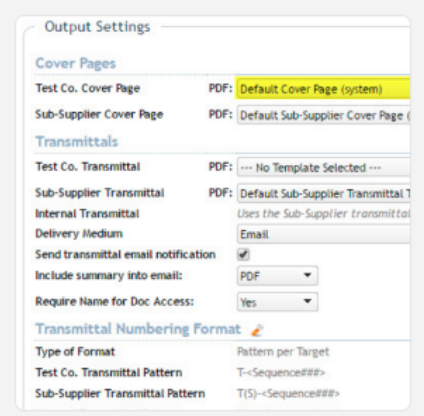 Let DocBoss append the cover sheets to every document, on every submission. By uploading your customers cover sheet template to the DocBoss system, you relinquish all of the manual work of completing the cover sheets to the system.
DocBoss builds the cover sheets and appends them to each document. Never make a mistake with tag lists, titles, numbers, submission history, formatting etc. Perfect cover sheets, using your customer's templates, every time.
Included with DocBoss.