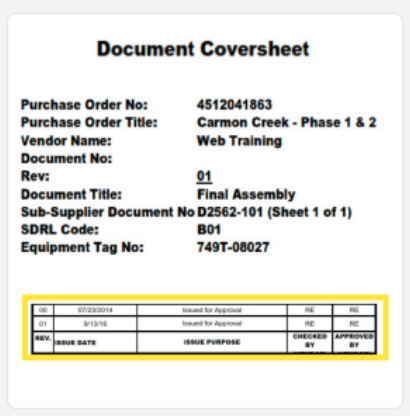 Best practice is to provide a transmittal sheet with every submittal, listing every document being submitted.
Of course, DocBoss has our own default templates, but if your customer requests that you complete their template (often so they can easily upload to their system), you can simply upload it to DocBoss (after adding a few DocBoss variables), all of the data will be auto-populated on submittal.
When it comes to overall project tracking your customers will often provide a template for that purpose. With DocBoss this document is simply another template to upload. Because DocBoss tracks all of the required data, you can simply regenerate the index / tracking report exactly in your customer's format, at any time.
Even if it is required on every submittal!
All of the data is perfectly tracked in the system and reported to your customer on their template. They'll never know you are using DocBoss.