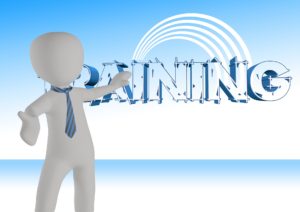 If you're looking for document control training in the Calgary, Alberta area, there's a new company providing training that you might consider.
ZanEdU offers a number of documentation-specific courses related to topics like Fabrication Documentation Management and Engineering Sector Head Office Documentation Management.
From the ZanEdU website:
Providing exceptional quality educational content and learning methods, students who complete the various career channels will be capable of creating and maintaining processes for business quality and improvement. This is quickly becoming a highly sought-after skill in companies who are building and improving their communication, documentation, and data file management systems.
Contact ZanEdU directly for more information regarding their offerings.