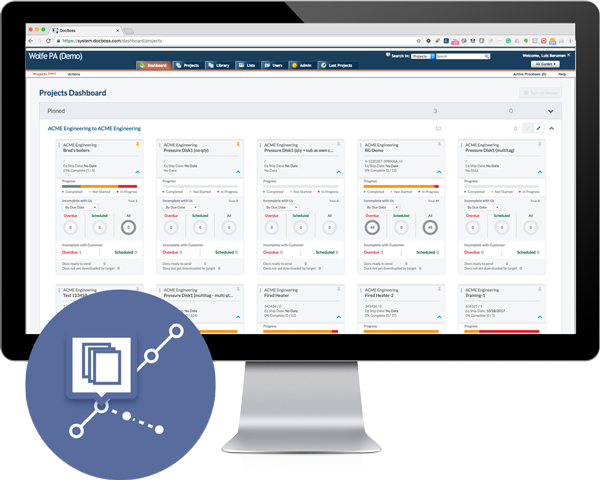 One of the more expensive and time-consuming aspects of buying software is updates.
And upgrades.
And patches.
And fixes.
They might be called different things but the bottom line is that you often get charged for them and have to spend time and effort to apply them so all of your users have access to them.
Not with DocBoss.
DocBoss is a web-based application and we provide the support, upgrades and updates for you. In fact, we also have a website that anyone can access whether you're a DocBoss customer or not that shows you the upgrades and new benefits that we add to DocBoss at no extra charge.
These new features are available to all DocBoss customers the moment they go live.
All DocBoss customers do is login and use DocBoss. We take care of the rest.
So you don't have to pay extra for these benefits. You don't have to subscribe to a more expensive plan or get the Gold version. You get access to these benefits just like every DocBoss customer.
Click here to access the current and past list of DocBoss upgrades. The website describes all Product Releases for the past several years with descriptions and screenshots so you can see exactly what the interface looks like.
And don't hesitate to contact us to set up a free online demo so that we can customize it for you to show you how DocBoss will work for your business specifically.