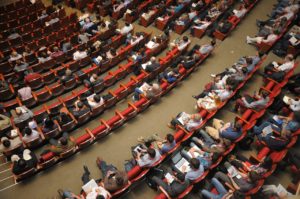 The European Gas Conference takes place from January 28-30, 2019 in Vienna, Austria.
From the conference website:
The European Gas Conference hosted alongside our partners OMV is the only event that brings the largest delegation of Gazprom attendees with a focus on bridging Eastern and Western Europe's gas markets.

Building on the best event to date in 2018, we are already preparing for 2019 to promote dialogue among Europe's main gas suppliers. We will look to explore the key issues in LNG, Pricing and Trading, Pipelines and Interconnectors, New Gas Supplies as well as the long-term strategy of Gas Advocacy. We look forward to seeing you in Vienna but if you cannot wait that long for in-depth discussions, keep an eye out for the Summer Gas Social taking place in London.
Please visit the conference website for more information.