When working with the various grids in DocBoss did you know there are additional filtering options within each grid?
Perhaps you would like to filter a certain user on the Multi-project card report (see Image 1).
Image 1 – Multi-project card report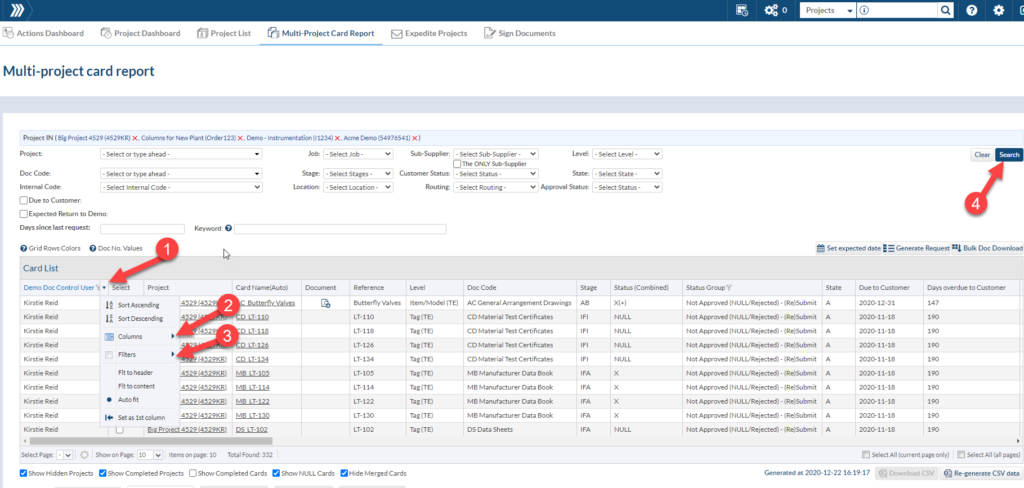 Or see all cards only applicable to a certain tag on the Card List (see Image 2).
Image 2 – Card List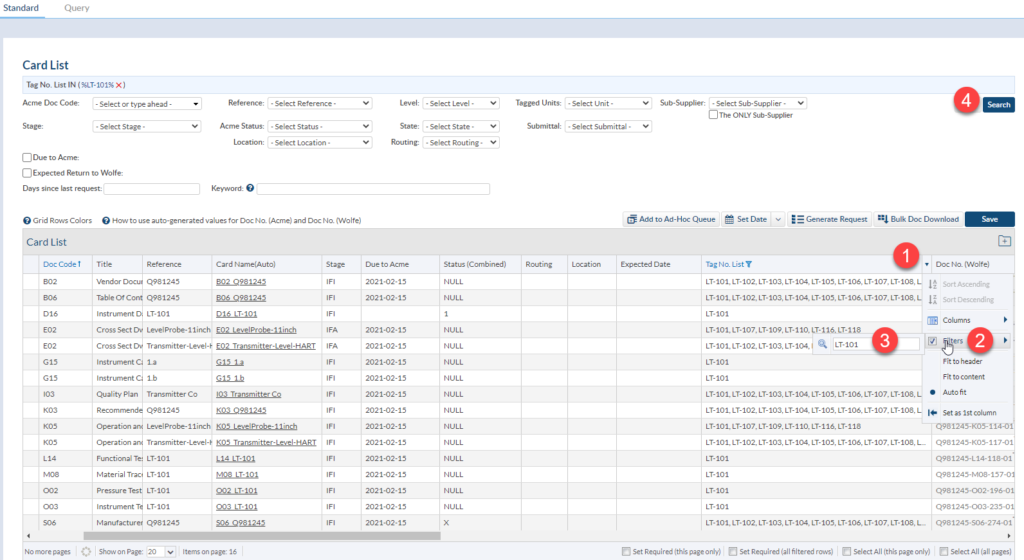 Or perhaps you would like to filter documents coming due in 7 days to the customer that are showing on the outgoing submittals grid (see Image 3)…
Image 3 – Outgoing Submittals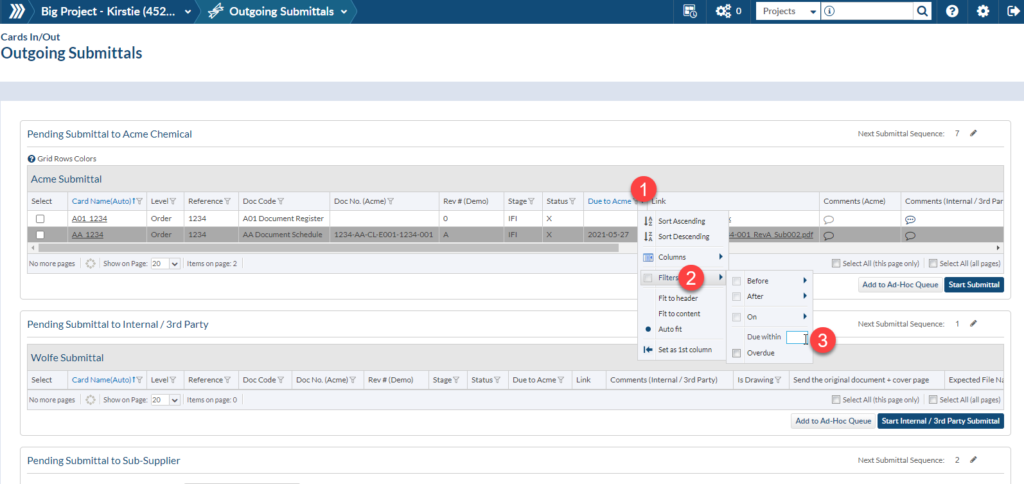 To enable the additional filters on a grid, see the steps below:
Hover your mouse over any column header to show the drop-down arrow.
Click the drop-down arrow and you can add any additional columns to the grid by hovering over "Columns".
To filter on a column, click the drop-down menu on the column header and you will see the Filter Option.
Once you've made your filter selection, click "Search" and DocBoss will apply the filter to the grid.
Note: Once you have made your filter selection on this grid, DocBoss will filter the selection immediately, you do not need to press anything else to apply the filter (as mentioned above in step 4).