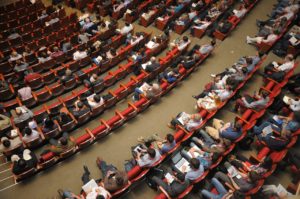 The Flow Forum Conference occurs in Chicago, IL from May 7-8, 2018 at The Westin O'Hare. From the conference website:
Flow Forum 2018 is the premier event for industrial engineering knowledge transfer, arming new and veteran engineers with the skills necessary to collaborate and leverage the full features and capabilities of modern digital technologies for process efficiency.
Presentations at the event will focus on areas such as flow measurement, filtration, level measurement, pressure measurement, temperature measurement and more.
For more details on the conference visit the conference website here.