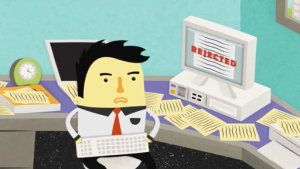 If you are having trouble managing your project documents between the various revisions, added and deleted documents and the like, here's how DocBoss can help particularly as it pertains to the document register:
Create the Document Register
Early in your project, the document register must be submitted to the EPC. It can be a time consuming process to identify each required document, and the tags connected to each doc. As change orders arrive, maintaining the correct document register can be overwhelming. DocBoss combines your order information with the EPC's list of required doc codes (SDR codes) to create a comprehensive document register. As order information changes, the register is quickly and easily updated.
Manage the Document Register
As documents begin to flow, various data points must be maintained for every document. These include submission dates, doc numbers, statuses, etc. Documents are added, merged and eliminated. Your users never touch the document register which is automatically updated as documents get processed through the system.
A complete overview of your project is available in the document status window. At any time, a copy of the full document register, including all of the transmittal history for every document can be supplied to the customer.
Want to learn more?
Contact us to set up a free online demo and do a free trial afterwards.