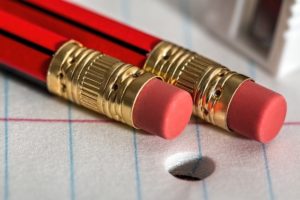 We recently came across a very interesting article that while aimed at CPAs and written for an accounting audience, is one that is still relevant to engineering firms who also submit documentation to their customers.
5 Common Document Management Workflow Mistakes and How to Fix Them not only offers learning points for engineering firms with regards to how they manage and submit documentation but also how DocBoss can help you address each one.
Here are the 5 mistakes that the article discusses and some thoughts on how DocBoss can help with each:
1. You don't know who worked on a document or what they did to it.
Often when you utilize a non-document control specific application such as Excel, you realize the inherent flaws of using such an app when you have multiple people working on – or simply accessing – various files and documents and not knowing who made change to the documents or even which document is the most recent version.
How DocBoss helps: DocBoss tracks all changes by user and always shows you the most recent version of a document. You decide who has access to make changes to documents and who is only allowed to view the documents. Plus you can view old versions of files.
2. You have a retention policy, but it isn't enforced very well.
If you're using a paper-based system, you are probably already very aware of the cost, time and space required to store hard copies of documents. Not to mention that you then need to eventually dispose of documents at some point in a safe and secure manner when they're no longer needed.
How DocBoss helps: DocBoss is a PDF-based system that turns your documents into electronically-stores files that you can send directly to your customers. If you want to print them, DocBoss offers the ability to print hard copies when required but if all you require is the safe electronic exchange of documents between you and your customers, DocBoss can do that, saving you time and money.
3. Your document management system is just the final resting place for your finished documents.
These days document control and management systems can do so much more than just act as a repository for documents. Do you just use your current system to store documents or would you like the ability to do more?What do you do with your documents when the project is finished?
How DocBoss helps: DocBoss helps you manage and deliver custom engineering documentation to customers at the end of projects. This includes the creation of custom submittal packages right down to choosing the font on the cover pages. Plus, DocBoss offers a full range of reporting features to help you learn how to improve your document control efficiency.
4. Your final copies and invoices are delivered and stored in hard-copy format
Unless you have to print documentation these days, why would you? Many firms are happy to get documents in electronic format for them to store themselves. They can then print them on their own if they require.
How DocBoss helps: As mentioned in point #3 above, DocBoss delivers documentation in an electronic PDF format removing the need for you to physically store documents. All your projects are safely stored on DocBoss servers but can easily be downloaded and/or removed from the system at any time. Of course, you can print documents for your customers if required.
5. Your digital workflows mirror your old paper-based workflows
Do your various systems speak with one another? Is it difficult to manage version control? Do you have multiple staff and/or multiple locations working on projects and find it hard to coordinate efforts?
How DocBoss helps: DocBoss enables you to pull all project documents into one central location and work on your project in totality. Being a web-based application, all you need to do is log into DocBoss from anywhere in the world to access it. You can decide who gets access to what documents and projects and can always see who has worked on each document and made changes to it.  DocBoss also has a workflow feature to automate tasks that you might currently be doing manually.