As we approach year-end and look ahead to 2017, it's worth thinking about challenges you faced this year and what the new year has in store. While the economy remains questionable, there are things you can do to improve your business practices pertaining to documentation and how you deliver it to your customers.
If you could fast-forward 12 months from now, what would you like to have improved upon during 2017 specific to your documentation practices?
While DocBoss can help your documentation work in a number of ways, here are 3 key areas that we can help you with:
IMPROVE QUALITY ASSURANCE
By automating vendor-side document formatting and metadata creation, DocBoss ensures accuracy and consistency, minimizing human error and discrepancy. Every submission arrives fully compliant to your customer's exact specifications.
SIMPLIFY QUALITY CONTROL
With manual processes, the correctness of the document register relies heavily on the vendor. It's virtually impossible for an engineer to perform a detailed review—especially with thousands of documents potentially listed for a single purchase order. Mistakes are often made, many of which are never detected. Automating the process with DocBoss eliminates the struggle to verify vendor-created registers. The registers are systematically created for all purchase orders and we have developed an easy and effective method for engineers to review them. This combination ensures that the initial document lists—and subsequent expediting efforts— are as complete and accurate as possible.
COST REDUCTION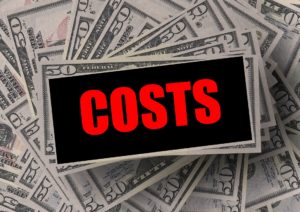 Vendor charges
Generally, "docs in the box" are not subject to additional handling fees. When a formal submission process is required, vendors must create metadata, track submissions, and apply consistent formatting to each document, including headers, footers, cover pages, etc. Record /data books must be compiled, all requiring additional time and cost.
Time spent by Document Control Departments
Every document a vendor submits must be reviewed for compliance, tested for accuracy, and uploaded to the system. Documents that don't meet requirements are rejected, incurring a duplication of work for the Document Control Group and the vendor.
Project delays
Documents rejected due to incomplete metadata or formatting concerns must be resubmitted through the Document Control Department, often resulting in delays of six or more weeks. This can be due to a combination of overload in the Document Control Group or the vendor's resource availability issues. Lack of document availability can hinder the construction process and impact the project schedule.
Frustration
While consistent formatting and metadata requirements are essential for long-term usefulness of data, rigid application of the specifications can overwhelm your vendors. Reducing work (and rework) can increase your partners' willingness to sacrifice in other areas.
We ran an EPC/Vendor survey earlier this year and found that only 1/4 of vendors said that their documentation was accepted by their customer without error the first time. That means around 75% of vendors have to submit and then resubmit (and maybe resubmit one more time?) before their documentation is accepted by their customer. Think of the extra time and money you spend doing this and multiply that by the number of projects you run on a yearly basis.