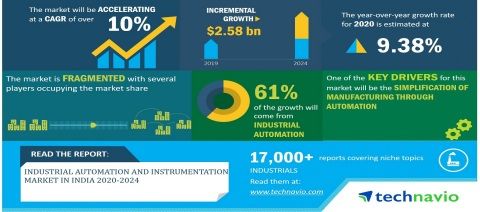 Technavio has released a new 120 page research report focused on the Industrial Automation and Instrumentation Market in India for the period 2020-2024.
During this timeframe, the market is expected to grow by $2.58 billion USD. The shift towards lean manufacturing and increased automation is expected to drive this growth.
Major suppliers in India like ABB, Eaton, Emerson, GE and Honeywell are discussed, among others.
Learn more about ordering the report and receiving a free sample to start with by clicking here.