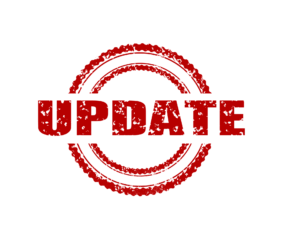 We're pleased to announce our January 2018 release notification with new functionality available to all DocBoss customers. Highlights of the release include the following:
Add Stamp to Documents
In some cases, customers require that stamps are placed directly onto the document, rather than the addition of a cover page. DocBoss now allows users to upload stamp templates, and stamp documents. The same variables as used on cover pages can be used in stamp templates.
Individual Pages Assign
DocBoss allows the user to select individual pages from a larger pdf, and assign them to separate cards.
Markups (Annotations and Comments)
We have introduced the ability to add markups to most files. These consist of annotations (the vector drawing) and comment. Markups are included in submittals by default but you have the option to change the settings as required.
Other Updates
Ability to change "current stage" for card when re-attaching document with "move history" option
Doc History Page: Add back the option to re-attach file to another register
Change default index template on servers
Add Project Description to Copy Project popup
Move deleted duplicated register to obsolete (vs destroy)
Assembly by Line should group after the first "."
Check out the full release notes by clicking here.