How difficult and time-consuming is it for you to put transmittals together for your customers at the end of projects?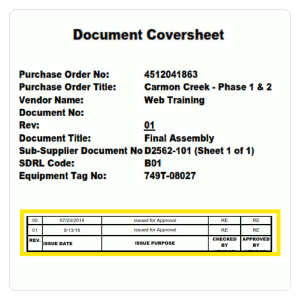 DocBoss creates customer transmittals for you so that you can deal with whatever your customer throws at you. DocBoss creates transmittal summaries using a customer-supplied template if they've given you one to use. You add your distribution list and we'll send notifications by email that the transmittal is finished.
As an aside, DocBoss also enables you to easily work with customer-supplied templates for cover/front sheets and document registers/indexes, too.
Transmittal notifications are issued directly from DocBoss although we can also send using your email address in the FROM field if you add an SPF record to your DNS. DocBoss embeds hyperlinks so your customers can click through to download the document directly form the server. This allows us to confirm deliverability so you don't have to follow up with your customer to ensure they received it. The hyperlink automatically expires after a period of time for security purposes.
You can also download transmittals as ZIP files if you need to upload them directly to a customer portal. Contacts can be uploaded to DocBoss via CSV.
All document assignments are done in DocBoss. Assignment timelines and expediting are executed through the DocBoss application. Email alerts are available based on various settings.
Plus you can also void or reclaim a transmittal if you've made a mistake and need to amend it.