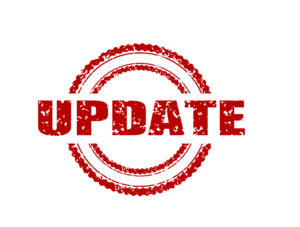 The snow has finally cleared in Calgary, and skiing has made way for other outdoor pursuits. We hope you are enjoying the warmer air, wherever you call home!
Here are the goods for May 2018.
Internal Approval Cycle for Supplier Documents
Have you ever wanted a status list of your very own? A way to approve/reject supplier documents in a more formal manner? You can now initiate an internal approval cycle (complete with your own status list) on supplier/third party documents. Once statused, docs are queued for return to your supplier and, if approved, they are immediately queued to send to your customer.
Internal Target, and Internal Submittals
Are you using the "Internal" submittal option to send/track docs to third parties? If so, you may now rename the "internal" source to something more representative (i.e. "3rd Party"), and track submittal numbers/companies on incoming submittal folders.
Incoming comments/markups
DocBoss now extracts comments from incoming pdf files (i.e. comments from your customers), and displays them as markups in the viewer.
Several other updates (including some re-naming) are listed in our release notes. Roll-out starts (based on location) on May 31.
Happy Controlling!