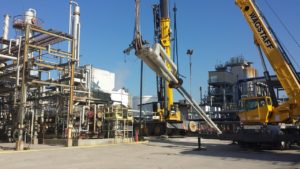 Oil & Gas Indonesia 2017 (OGI) will take place from September 13-16 in Jakarta. This is the 11th International
Oil and Gas Exploration, Production and Refining Exhibition to take place since its inception in 1995.
The last show which took place in 2015 drew 9156 attendees, 530 exhibiting companies from 30 countries and regions, and featured 7 international group pavilions.
The exhibition features companies in Exploration & Upstream, Distribution & Downstream, Production & Refining, Technology, and Health & Safety and Environment.
To learn more about OGI, please visit the official website.