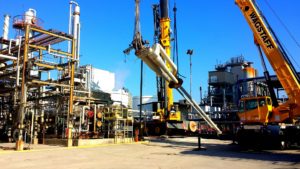 As we move into 2020, forecasters are making predictions as to how the oil and gas industry will fare and what we can expect in terms of production and gas pump prices.
In 2018. the US was the single largest producer of oil, producing around 15.3 million barrels per day.
By the time 2019 rolled around, there was optimism that the oil & gas industry would recover in terms of profitability, returns, employment, etc from the perspective of at least some analysts. On January 2, 2019 the oil price was $47.98 USD. In mid October as of the writing of this post, the price is over $54 after hitting a high of just under $63 in mid September. Pricing has been very erratic and the expected (hoped for?) job rebound hasn't necessarily materialized as oil companies continue to layoff staff as do natural gas suppliers.
In 2020, one recent article suggests that the new year will see a renewed focus on:
A rise in the importance of infrastructure in the oil industry.
A major comeback of the natural gas sector.
A move towards sustainability in the oil, gas, and chemical markets.
The article concludes with cautious optimism and suggests that companies be aware of quick-shifting markets while also remaining aware of industry trends and technological advancements.