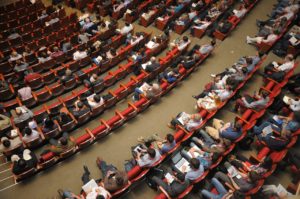 The SPE Annual Technical Conference and Exhibition – ATCE 2019 takes place from September 30 – October 2, 2019 in Calgary, Alberta.
The ATCE is the flagship event for the Society of Petroleum Engineers (SPE).
From the event website, the last conference featured the following stats:
300+ technical presentations
Special sessions on relevant industry topics
280+ exhibiting companies
20+ training courses
Multiple networking events
More than 8,000 industry attendees
Visit the official conference website to learn more.