What makes a good document controller?
We essentially asked a similar question a few years back in our post called Making Expert Document Controllers based on a software conference we attended that offered a very smart takeaway:
Make software that makes people experts.
DocBoss helps people become experts in document control and makes handling the day-day rigors of document control easier, more efficient, less time-consuming while making your documentation department stronger.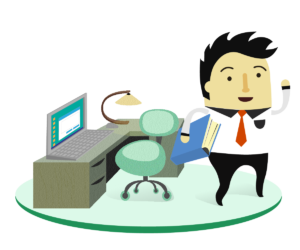 While some companies begin doing document work by tasking their administrative staff to handle document control work, the best document control departments are ones who staff their group with people who have the technical and personal skills to succeed. In that regard and quoting our own above-mentioned blog post:
For DocBoss, our users come from two camps. The first are the document controllers – whether they have a team they are trying to develop, or if they are just trying to scale the amount of work they can do (without making mistakes). Second are the project engineers – people who are not specifically focused (or enjoy) document control, but have to do it as part of their project execution.
As we've spoken about in the past, the most successful DocBoss implementations involves ones that include a person(s) who has a solid understanding of order management (how your orders are entered into your system), technical review (a person who understands your equipment, VDRs, etc), and business processes (the person who makes and/or approves changes to current practices). Of course you will also have a document controller(s)/manager to actually do the work. These roles could be done by the same person or by several people depending on how your documentation department is structured.
In other words, the people involved in document control have the skills, experience and abilities to do the work and have a deep understanding of your business and products.