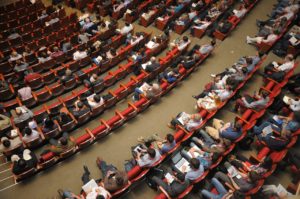 It doesn't take place until December 1-3, 2020 but the 12th Valve World 2020 trade fair and conference is already being planned and will take place in Dusseldorf, Germany.
The 2016 event included 722 exhibitors from 40 countries and 12,420 visitors from 89 countries.
In 2018, the event drew 11,800 professionals from 86 countries. Over 70% of visitors were executives and decision-makers. More than 3/4 of attendees were from outside Germany too, so the event is very international in nature.
Check out the official Valve World website for more information as the date draws near.