Do more experienced document controllers demand more sophisticated systems, or are these skilled people gravitating to companies that already have better tools in place?
So, what came first? The chicken or the egg?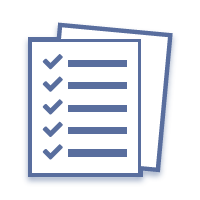 Some interesting stats from our document control survey that interviewed both suppliers of process equipment and the EPC customers that they serve:
Fewer than 20% of suppliers reported having dedicated document control resources; The rest rely on project managers or technical resources to perform this work as required. We expect that the more technical a resource, the less time they can commit to document control.

To manage data and documents, 75% of EPC respondents use an Electronic Document Management System (EDMS). However, only 2% of suppliers currently have an EDMS in place. Instead, they create and manage their documents using spreadsheets and PDF tools, leading to errors and rework.

Almost all suppliers surveyed – a full 90% – reported using email regularly to send and track transmittals. By contrast, 49% of EPCs declared this to be their preference.
The most experienced supplier document control experts seem to have access to an EDMS at their workplace. In fact, supplier document controllers with more than five years' experience were three times as likely to be an EDMS user.
How does this compare with how your company handles document control?