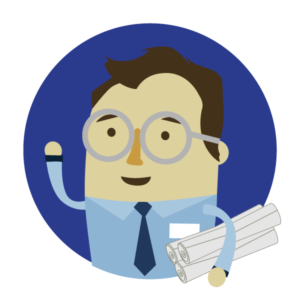 Near the bottom of the DocBoss homepage, you can view a slideshow of references from a wide variety of DocBoss customers including manufacturers and reps of pumps, instrumentation and valves as well as fabricators and welders of process equipment.
Rather than simply telling you what DocBoss does, here are some testimonials in the words of actual customers regarding what they find most valuable about DocBoss:
"We were struggling to keep pace with customer documentation requirements; now we're the ones ahead of the curve."
DocBoss helps you proactively manage documentation rather than having to do it reactively.
"In order to manage our customers increasing documentation requirements and expectations, we needed to find a software that would allow us to manage our documentation submittals professionally. We found that solution in DocBoss."
DocBoss helps you create custom submittals with a few clicks of your mouse, helping you meet whichever strict requirements they ask for on a project-by-project basis.
"DocBoss is a big timesaver for us, and our customers appreciate the consistency and professionalism of our submissions. We are issuing fewer revisions – all in all it's a very efficient way to work."
DocBoss helps ensure that your submittals are done right the first time so that you can avoid rework and the possibility of holdbacks.
"DocBoss gives document control an efficient and effective way to operate. It's simple to use and easy to understand. Tasks can be assigned, and metrics automatically generated."
DocBoss has a full reporting feature to help you understand how effectively you handle document control and also enables you to understand where any document is in the process at any given time.
"I really enjoy the new dashboard with the new project cards, They provide quick and helpful information pertaining to the project without having to go into the project."
All DocBoss users enjoy new features on an ongoing basis that are routinely added over time. You can view all updates on the DocBoss Release page.
"Every project is different, and with DocBoss I can confidently ensure we can manage any/all client requests."
As mentioned above, DocBoss enables you to meet whichever custom requirements your customers throw your way. Each project set up in DocBoss can be customized for requirements from cover sheets, submittals, index templates as well as databooks and expediting. If you tag your products, DocBoss can help with that too.