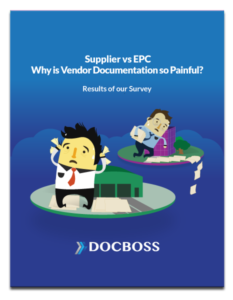 If you're a supplier of process equipment who sends custom documentation to your customers or if you're an EPC who receives documentation from your vendors, what is your biggest frustration(s) working with the other party?
A few months ago, we set out to answer this question for ourselves and shared the answers with our customers and readers in the form of a 12-page survey gleaned from 106 respondents (45 suppliers and 61 EPC organizations).
If you missed the survey, don't worry. You can click the link at the bottom of this post and access the free survey in PDF format for yourselves! In the meantime, here are two quick summaries about what concerns suppliers and EPCs the most about dealing with the other.
What Do Suppliers Think About Dealing with EPCs?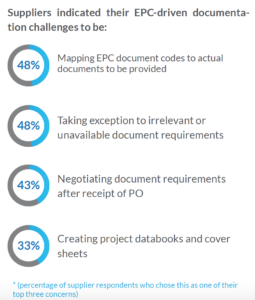 What Do EPCs Think About Dealing with Suppliers?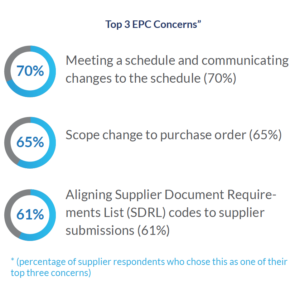 To get the full survey results with an instant download at no charge, just click here.