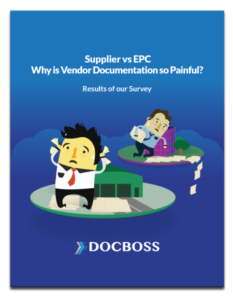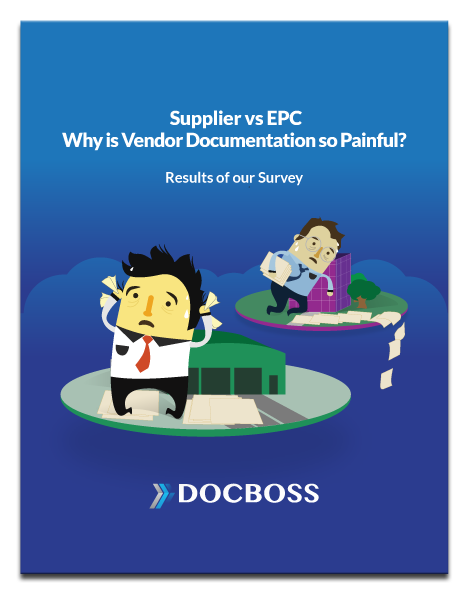 When we conducted our document control survey entitled Supplier vs EPC: Why is Vendor Documentation so Painful? we uncovered a number of things that both suppliers of process equipment and the EPCs who they supply face with regards to the engineering documentation that passes between each company in the course of projects.
Suppliers generally feel that dealing with EPCs is slow and costly. Many find that mapping EPC document codes to actual documents to be provided can be difficult. They often take exception to irrelevant or unavailable document requirements. They get frustrated by often having to negotiate documentation requirements with their customers after the purchase order has been received. They also find that providing custom databooks and cover sheets to be time-consuming.
Do these sound like issues that you also face?
EPCs on the other hand feel that dealing with suppliers can often be messy and iterative. They often find a lack of attention to deliverable timelines. They notice a lack of clearly defined submission protocols. They also commented on receiving poor quality document scans or copies that simply aren't usable.
Are these potentially issues that your customers feel about the documentation work you provide to them?
In total, we interviewed 45 suppliers of process equipment and 61 EPCs to learn more about their thoughts regarding engineering documentation. Our survey goes into greater detail and offers a number of suggestions as to how you can handle your documentation work better.
Feel free to download our free 12-page survey by clicking here.