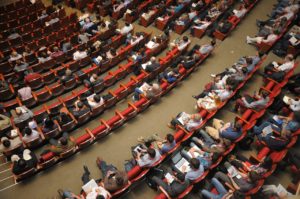 The 2nd Africa Oil & Gas Local Content Conference and Exhibition takes place from June 14-16, 2018 in Luanda, Angola. From the official show website:
The 2016 inaugural event, developed under the theme "Achieving an average rate of 30% of Local Content in different oil and gas activities in African Petroleum producing countries by 2030", was designed with the specific goal of stimulating industrial development through increased local capacity by finding solutions to the challenges of meeting localization requirements and building the local skills set across the hydrocarbon industry, which we believe was achieved though viable open discussions.

Organized in association with the African Petroleum Producers Organisation (APPO), the first edition gathered over 250 registered participants from APPO member countries, international oil companies, hydrocarbon service companies gathered in November 2016 and opened the channels of conversation, but it is still a long road forward to creating sustainable localisation across the petroleum producing countries in Africa.
Visit the official trade show website for more information.