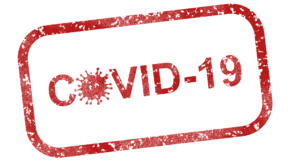 It's difficult to find a business anywhere that hasn't been negatively affected by the ongoing COVID-19 virus. The process equipment industry is no different.
Valve Magazine recently ran an article discussing the oil price crash and how it impacts industries and businesses globally.
Conferences and other industry events are being delayed or canceled outright.
Sales are down across the board and businesses are waiting for the green light to reopen and try to salvage what might be left of 2020.
It isn't difficult to find stories like this as they aren't in short supply. But you can also find stories of success, stories of how companies are coping and turning to new ideas to help others during these trying times while also helping themselves remain in business.
And possibly building some goodwill along the way.
Global pump manufacturer Grundfos recently started producing medical face masks in Denmark for the health services industry.
Valve manufacturer Richards Industrials recently started producing valves for ventilators that are being built by a car manufacturer in Michigan.
Global water technology supplier Xylem has expanded a program to help non-profit organizations globally deal with COVID-19.
Some countries like Australia have seen attempts by pump associations to have the industry declared an essential service.
These are just a few of the positive stories that could help to keep various process equipment businesses afloat and perhaps taking part in a line of business they weren't previously associated with.
What examples have you seen?