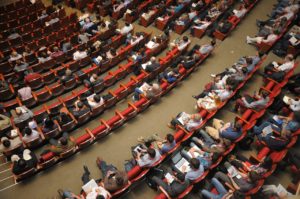 Billed as North America's Leading Energy Event, the Global Petroleum Show (GPS) takes place in Calgary, Alberta from June 12-14, 2018 and DocBoss will be in attendance.
From the conference website:
GPS has grown exponentially to become the global meeting point for oil and gas professionals. Today, over $6 billion of business is concluded during the exhibition, placing GPS at the very heart of international business of the global energy sector. Over 50,000 trade professionals attend GPS, while 100+ industry leading experts share their knowledge and understanding across the event's expansive line-up of strategic and technical conference sessions.
Attendees are expected from over 115 countries with many CEOs, presidents, VPs and other senior level managers in attendance.
DocBoss will be in attendance at the event and since Calgary is where we're based, do let us know if you'd like to meet and speak in more detail about how you can handle document submission better.