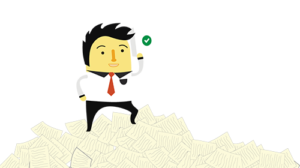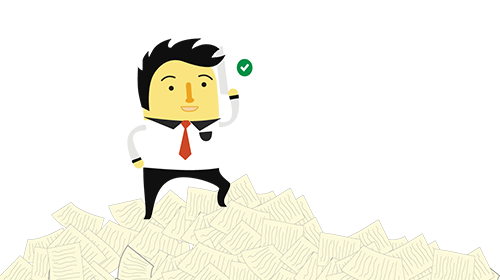 Whereas DocBoss was specifically designed to help process equipment suppliers manage and deliver custom engineering documentation to customers at the end of projects, other popular applications commonly used for this work may or may not be document control specific.
Here are some of the apps that DocBoss customers typically used for document control before they started using DocBoss:
Microsoft Excel is a common (old school) app used for document control. Excel is a spreadsheet and clearly wasn't designed specifically for document control. It doesn't produce databooks and doesn't help you customize submittals nor does it offer significant ability to control who accesses documents nor is it particularly good with storing and quickly locating documents since work is manual in nature.
QDMS is a PC and LAN-based document control application for engineering and construction firms. Software is installed on your company server so up front sunk costs can be higher since the software is purchased outright, it is maintained by your IT staff, and upgrades must be purchased as they are released.
Sharepoint is a web application associated with Intranet, content management  and document management that organizations use to create websites and to store, organize, share, and access information between different staff members from almost any device. Users can work with others on the same document at the same time so the focus of Sharepoint is really on collaboration and sharing of information not on document control and submission. It also has system integration, process integration, and workflow automation capabilities. Sharepoint is an application that Microsoft has closely integrated with its MS Office suite with an Office-like interface.
DocBoss is a project document control application specifically designed for suppliers of process equipment. It is typically best suited for companies who provide custom databooks and submittal packages to customers at the end of projects. These companies typically tag their products, work with a bill of materials or vendor document requirements list (VDR) or similar and could see themselves benefitting from a submission and tracking tool that enables them to automatically update all project documents while also controlling access to the projects by their own staff at all times.
Typically a DocBoss customer could be a fabricator, manufacturer or distributor/rep of process equipment. They might supply instrumentation & valves, pumps & compressors, tanks & valves or other equipment such as actuators, variable frequency drives and the like. A typical DocBoss customer is one who had reached the point where their document control requirements were too cumbersome and customized to continue doing the work manually and chose DocBoss to help automate many tasks that would otherwise be done manually.
Here's a short animated video that gives a quick overview of how DocBoss can help take away the pain of document control.