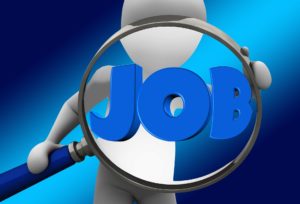 Are you thinking about making a career change in 2017?
We already spoke in the past about how document control training can help to formalize your knowledge while beefing up your resume. This is especially true if you find yourself looking for a new job due to necessity or if you're currently working but looking for a bigger challenge.
Depressed oil prices have resulted in many canceled projects and lost jobs in the global oil and gas sector but there are still many companies hiring. With that in mind, here are some online resources to help you search globally for a new job in document control that you may not have already considered.
LinkedIn
LinkedIn has a good Job Search feature even for those with a free account. LinkedIn also makes it easy to network with relevant hiring managers through their People search and find potential employers through their Company search.
Xing
Xing is a German-based professional networking website similar to LinkedIn that is largely used in Germany, Austria and Switzerland although it does have a global focus. As with LinkedIn, you can set up a free profile, connect with others and search for jobs at no charge. In Germany and other parts of Europe, you'll find HR professionals and other hiring authorities rely on Xing moreso than LinkedIn to find staff.
Career Structure
Career Structure is a UK-based employment website with a global focus. At the time of writing this post, over 6,000 jobs were posted from over 150 companies. A quick search for "document control" revealed over 80 jobs globally.
Rigzone
In their own words, "Rigzone is the leading online resource for news, jobs, data and events for the oil and gas industry." In addition to document control job postings, they also offer career resources, salary surveys and other useful information to help you keep abreast of industry trends.
Oil and Gas Job Search
OilandGasJobSearch.com focuses on jobs and industry information in the oil and gas sector specifically. A job search for "document control" yielded better results than "document controller" so you might need to try several keyword search options before finding what you're looking for.
Indeed
Indeed is a job search portal that pulls job postings from thousands of career websites globally into one central location to save you having to search each one. A job search for "document controller" will yield a more focused search result but a search for "document control" provides more results including management positions.