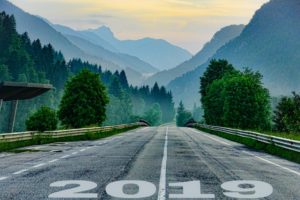 CXOtoday.com recently posted an article looking into the new year entitled 7 Trends Driving Enterprise IT Transformation In 2019 that discusses expected trends in IT that could impact and assist your business.
While all 7 trends were interesting and potentially impactful to many (all?) businesses, the one entitled "We'll remember that the customer is king" stood out from the others for us:
Customer experience (CX) has been a hot topic over recent years, but many of us have had personal experience of the big brands letting us down. With AI infiltrating CX systems, there's an unprecedented opportunity to move to a principle of 'personalization for you', putting the customer back in the center of the business opportunity. The best organizations will use data to inform human engagement, remembering that this is what creates real relationships. But they'll leverage technology to do this at speed and scale.
Putting the customer first is what DocBoss does in the sense that it helps to make the document controller an expert in the field. But rather than just helping you do your job better, it also enables you to serve your customers better, too.
DocBoss helps you become an expert in your field by better delivering documentation to your customers in the way that they wish to receive it.
Best wishes during the New Year and throughout 2019!