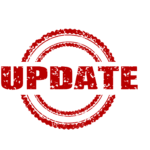 As we move into March, the newest round of DocBoss functionality has arrived. With this release, we focus on actions, dates and customer / project setup.
Key items in this release
Introduction of filters for the outstanding actions grid, including a new stand alone grid in the multi project area.
Auto-set customer due dates based on the completion date of the previous stage.
Set default values for document codes (level, stage etc) in the source document code list. Inherit them to the project.
Other items include the ability to edit due/expected dates directly in the status grid, two custom date fields on the project setup screen, and the option to transmit any doc to any sub-supplier.
To see the full release notes, click here. The newbies will arrive in your systems over the next 2 weeks!
Also, if you missed the goodies in our December release, we added a number of new features related to submittals, compilations, templates and more. You can view those notes here.
Happy Controlling,
Brad Bowyer
docboss.com