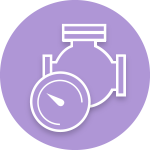 Reports Monitor has produced a new research report covering the Global Actuators and Valves Market forecasted for 2020-25 and also covering the recent time period of 2015-19. The report takes into account the current COVID-19 conditions.
The report includes all major manufacturers like Emerson, Flowserve, Camerson, Pentair, GE and more and includes various valve products (gate, shutoff, butterfly, etc) as well as various types of actuators.
The report discusses major industry sectors like oil & gas, energy, chemical and more. It also breaks down the markets by region and includes the global marketplace as a whole.
Learn more about the report by clicking here.