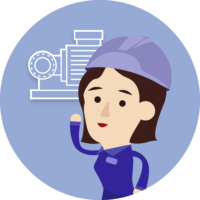 How does DocBoss compare to other methods of handling document control such as an Electronic Document Management System (EDMS), CAD/Design Software and Sharepoint?
Well, let's compare the following:
Workflow – Making/Receiving Submittals
Databooks/Compilations
Formatting and Tracking
Reporting
Manage/Create Cards
Workflow – Card Lifecycle
Workflow – Internal
These (and other) areas are ones that DocBoss was designed to handle and automate so you don't have to do the work manually.
For example: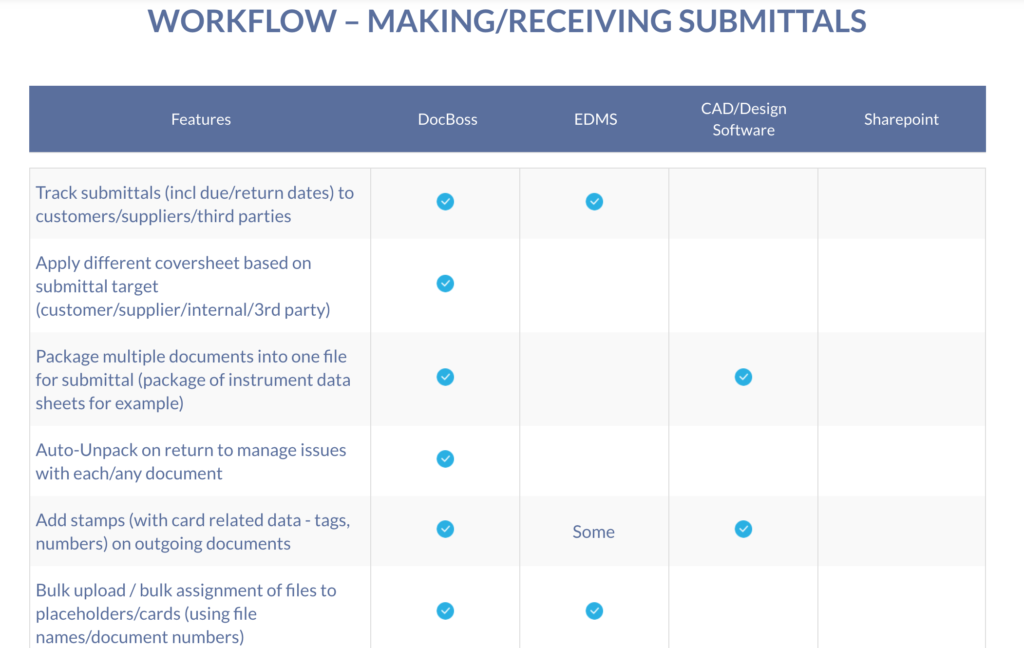 Check out our complete DocBoss Comparisons page to learn more and see all comparisons in full detail.